About Our Compounding Pharmacy in Grand Rapids, MI
Your Health is Our #1 Priority
Keystone Compounding Pharmacy is a locally owned independent compounding pharmacy in Michigan. We create custom medications tailored to each patient's needs. It's our mission to provide each individual with the care they need! Our friendly and knowledgeable staff is happy to work with customers and answer any questions, along with making sure you're getting the healthcare you deserve. We specialize in custom compounding, including bio-identical hormone therapy, low-dose Naltrexone, pain medications, pet compounds, and more!
Joining our pharmacy is easy! Just fill out our transfer form and we will contact you.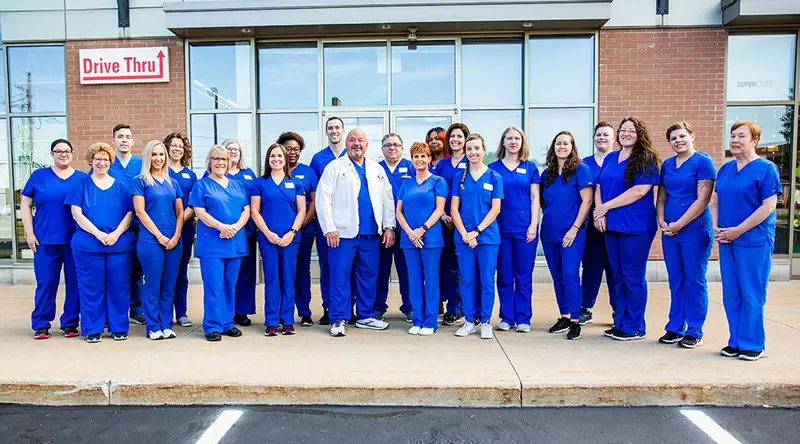 Meet Our Staff
At Keystone Compounding Pharmacy, our staff is ready to help you take steps toward improving your help and answer any questions you may have. Meet the team below!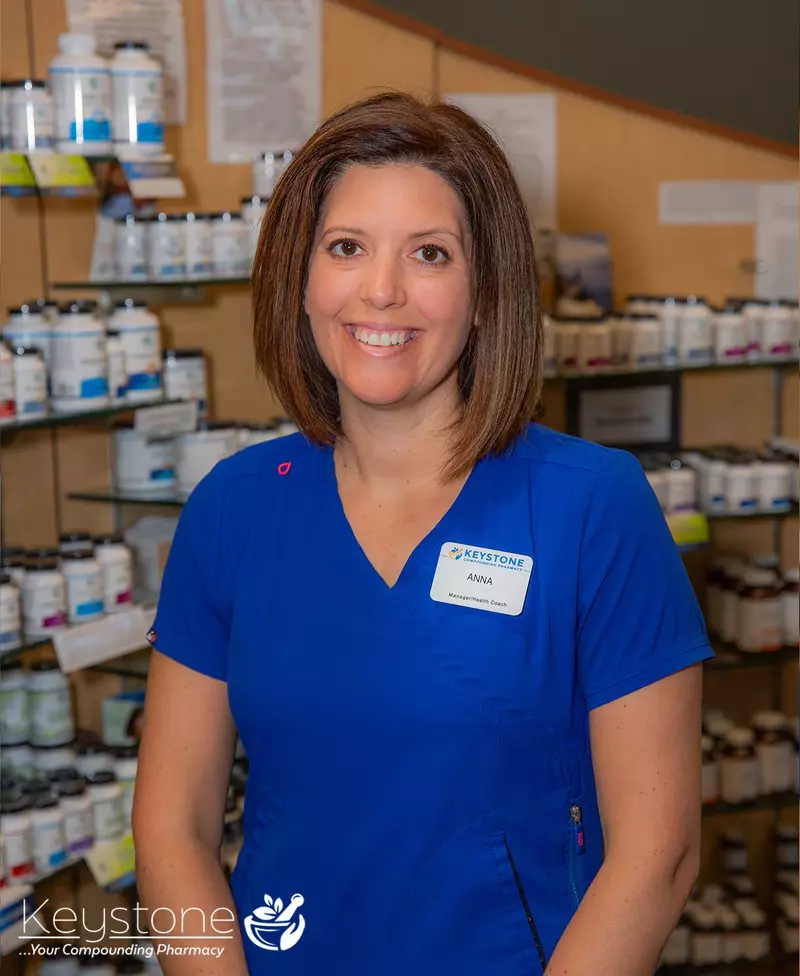 Anna McWilliams,
LPhT
Manager/Certified Holistic Health Coach
Anna has worked in pharmacy for over 16 years. For the past 6 years she has been working at Keystone Pharmacy. Anna manages the day to day tasks at the pharmacy. Her favorite part about working at Keystone is the ability to help patients with unique medication needs. Anna is also a certified Holistic Health Coach. She has a passion for finding alternative ways to heal our bodies with nutrition. Anna is part of our Wellness Program Team, she heads the nutritions and exercise portion. She loves finding healthy meals, alternatives for comfort foods, and ways to add activity into your daily routine. Anna enjoys cooking for her family and friends. She loves staying active by working out at the gym or being outdoors. She resides in Rockford with her husband and two children.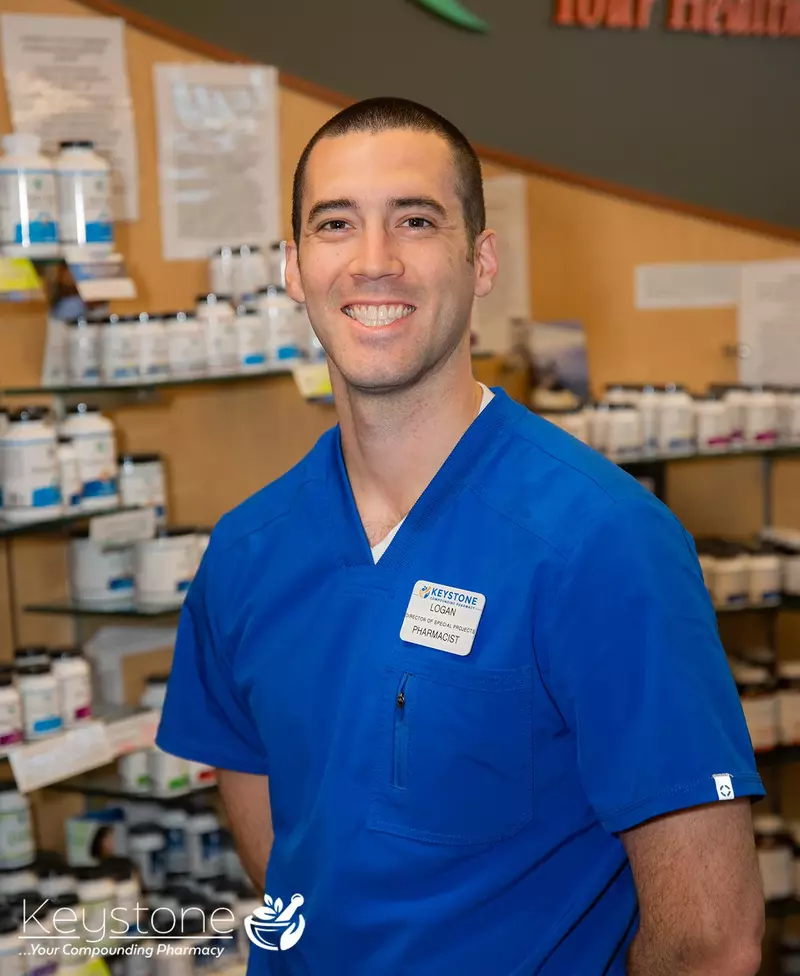 Logan Morse,
PharmD
Director of Special Projects, Pharmacist
Logan is a Ferris State University College of Pharmacy Alumni. He started off working in a pharmacy at age 18 and never looked back. Currently, Logan practices functional/integrative medicine and is working on his dual board certified fellowship in anti-aging and functional medicine through A4M. He believes that we should try to solve a patient's issues at the root cause versus just masking the symptoms through personalized care. Logan also serves in the United States Air National Guard as a pharmacist and is the Pharmacy Success Manager for GrowthPharm. Logan resides in Ada, with his wife, 2 children, and 2 dogs. When Logan has free time he enjoys spending time with his children, working out, playing golf, and trying out new restaurants.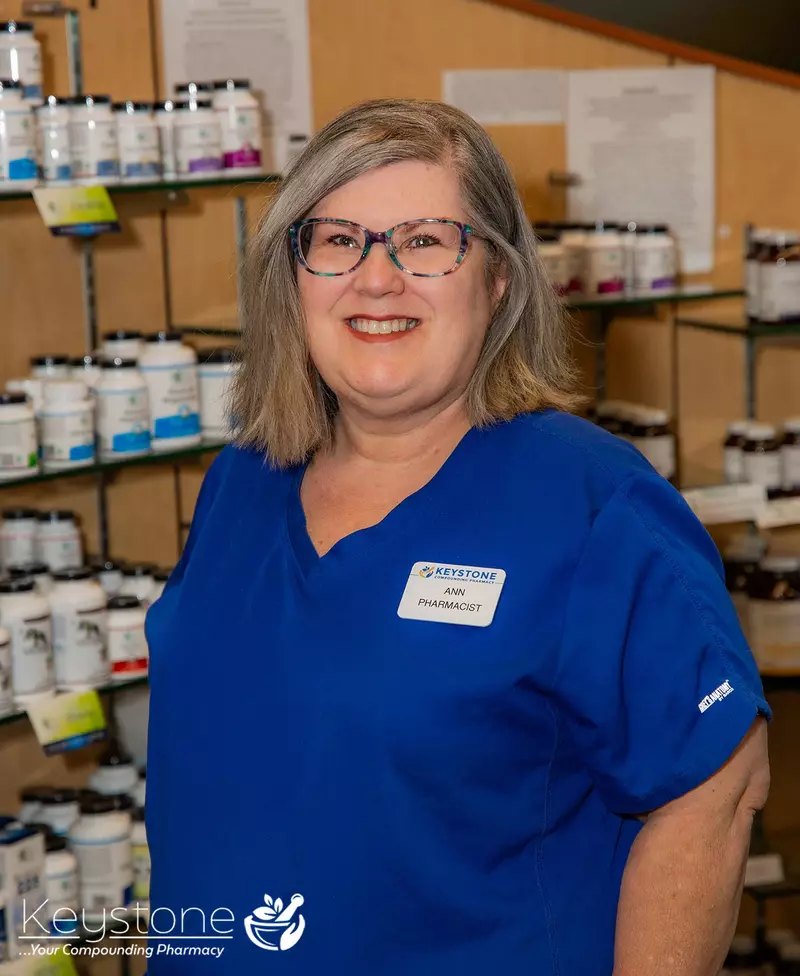 Ann Baumgard,
PharmD
Pharmacist
Ann is a pharmacist with Keystone Compounding Pharmacy and carries a Doctor of Pharmacy from Ferris State University. Her responsibilities at the pharmacy include accurately dispensing medications for patients while offering them the needed education for each prescription received. She is also available to answer any pharmacist-related questions our customers may have. Her favorite part about working at Keystone is interacting and helping customers achieve the best clinical outcomes with their medications. Some of Ann's personal hobbies include art, reading, and spending time with family.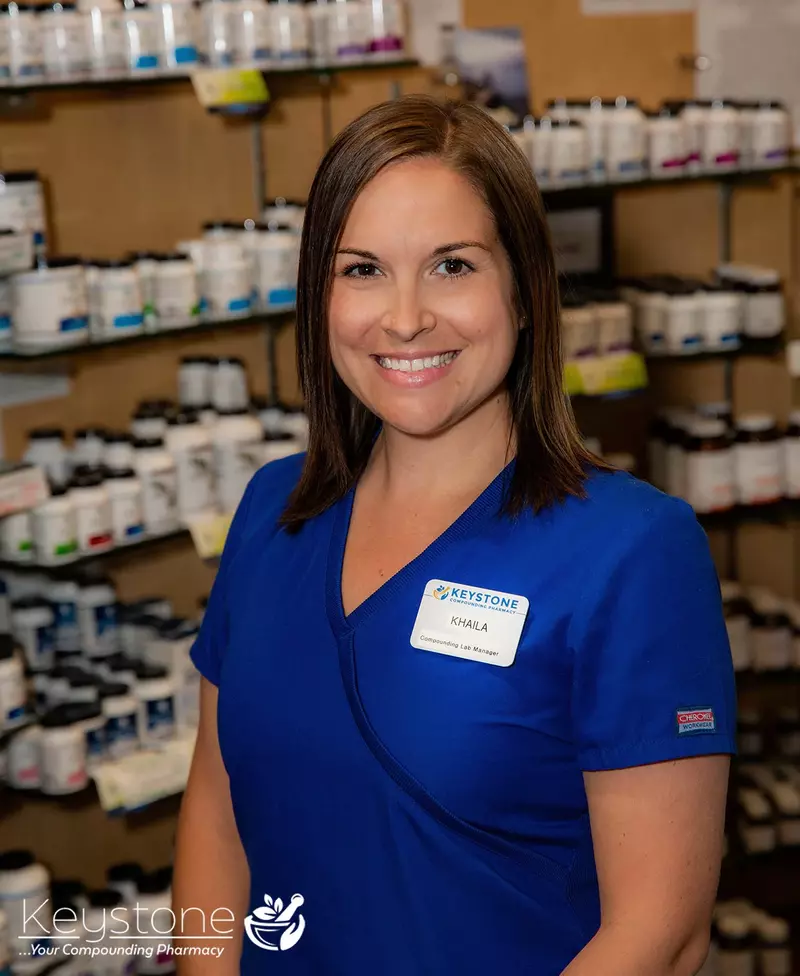 Khaila Allen,
LPhT
Compounding Pharmacy Lab Manager
Khaila has been with Keystone Compounding Pharmacy for over 9 years and manages all processes associated with our compounding lab. She ensures accuracy on all medications as well as keeping processes efficient and up to date with all regulatory standards. Khaila's favorite part about working with custom medications is being able to hear patient stories and see how many lives we impact on a daily basis. When she is not at the pharmacy, Khaila can be found spending time with her family and two children.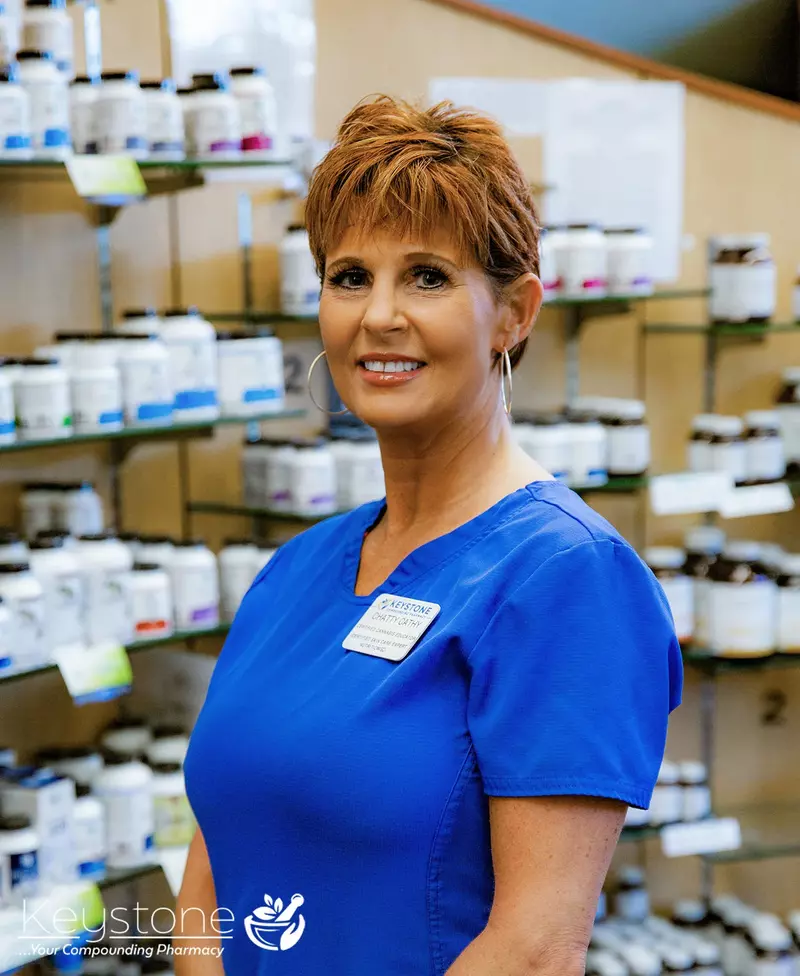 Cathy Miller,
CPhT
Certified Skincare and Cannabis Expert
Cathy joined the team at Keystone in 2010 and carries over 18 years of licensed pharmacy technician experience. Cathy specializes as our certified cannabis educator and is a great resource for any CBD oil questions our patients have. She is also extremely knowledgeable when it comes to vitamins and can offer her insights when selecting from our pharmaceutical-grade supplement selection. Cathy's favorite part about working for Keystone Compounding Pharmacy is helping people and encouraging them with their personal health and wellness journey. She has experienced many health issues personally and enjoys sharing her experiences, especially what methods have worked for her. When not at the pharmacy you may find Cathy organizing, making flower arrangements, and spending time with her husband David Miller and family.
David J. Miller,
RPh., PhD., FACA, FAPC
Pharmacist and Managing Co-Owner
Dr. Miller earned his baccalaureate in pharmacy from Ferris State University then he received his master's and PhD. in pharmaceuticals from the University of Michigan. Go Blue! He is an expert in transdermal drug delivery and sustained release dosage forms. Dr. Dave's scientific training and understanding of the physiochemical properties of drugs and excipients provide Keystone Compounding Pharmacy with unique expertise beyond what is typically found in compounding pharmacies. His favorite part about working at the pharmacy is being able to help patients solve unique medical challenges, he also enjoys helping practitioners come up with custom formulations to help their patients. "Dr. Dave" is what most patients call him; he is the Vice President of the Alliance for Compounding Pharmacy. He has been awarded as a fellow of the American College of Apothecaries and the Alliance for Pharmacy Compounding. Some of Dave's hobbies include many outdoor activities, such as swimming in Lake Michigan, bicycling, and scuba diving. Dave has a black belt in Karate and is currently seeking a second-degree black belt. He is an active member of his church and enjoys singing there. Dr. Miller also likes to travel with his lovely wife, Cathy, who also works at the pharmacy. When he's not traveling, he enjoys spending time with Cathy and their four grandchildren.